Takuma
Takuma | Hydrofoils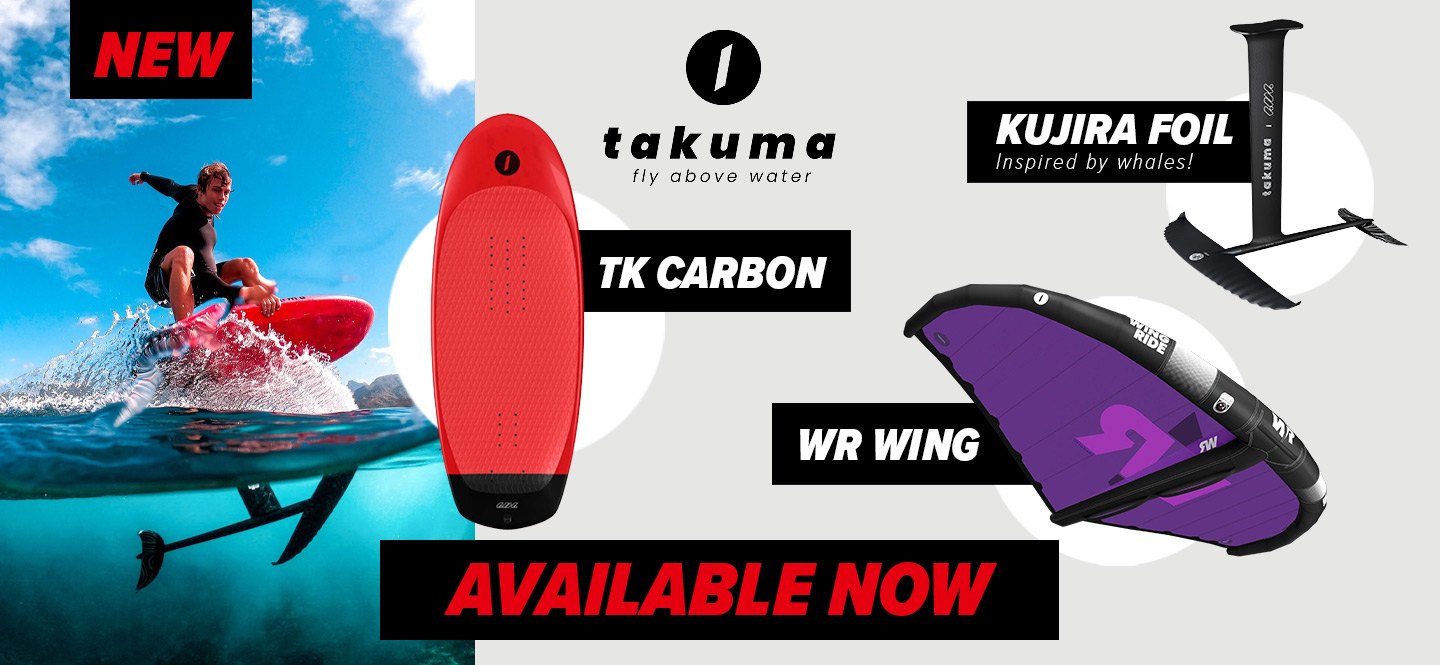 TAKUMA is a 100% Foil Focussed Brand.
Takuma passionately believe that foiling is the future of water board sports. They realize that foiling is a natural evolution of nautical board sports. Foiling is the unique sensation of flying above water.
Takuma was created in 2016 by Cyril Coste and ORES, a communication agency specialising in brand creation. Its founder Cyril is first and foremost a product designer, passionate about Foiling, and constantly
looking for innovation.
Thanks to the Takuma electric foil (Efoil), every body of water, everywhere in the world, has turned into an unexpected and limitless playground.
CHECK OUT THE LATEST PRODUCTS FROM TAKUMA BELOW...