OZONE
With a paragliding background, no one knows the wind quite like Ozone. Their light wind kite the Ozone Zephyr is a work of art and not just a King of Watersports favourite but a best seller every year. The Ozone Chrono has blown us away in under 7 knots! True story! for light wind kites there is no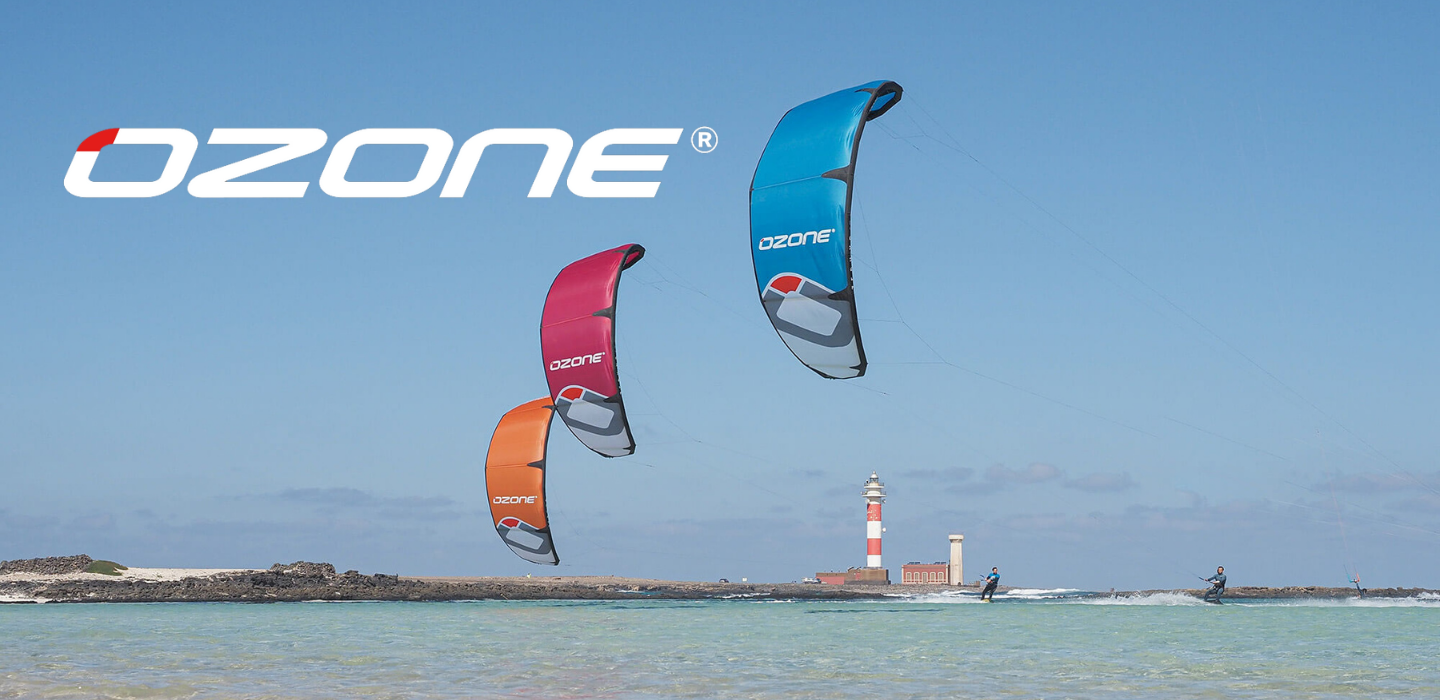 Ozone are an industry leading brand. All of their kites excel in their given catagories, so whether you boost, race, freeride, freestyle, foil or ride waves they have you covered. Of if you just one the one kite quiver the Enduro will suit whatever the conditins through at you. With a paragliding background, no one knows the wind quite like Ozone.
Zephyr V7
Ozone Apex - V1 Performance Freeride hydrofoil
The Zephyr has always been the market leading light wind kite because it has efficient performance and dynamic handling. Its incredible wind range allows you to continue riding when the wind increases, this unique attribute sets it apart from competitors. The Zephyr V7 is the perfect accomplice for when the wind is looking light or unstable, it will get you out enjoying the conditions for any length of time whatever the style you choose to ride. Or if you mainly ride in light wind spots and are looking for an all-round one-kite quiver, this is the kite for you.
Having the power of a 17m kite on demand with the feedback of a 13m translates to more fun in light winds. The incredibly nimble handling with a tight radius turn, ease of use and the ability to have fun in low winds characterises the Zephyr. It is perfect for cruising, jumping, air style, honing strapless airs or learning handle passes. The boost is impressive and floaty, with instant power delivery and superior up-wind performance.
OZONE INFLATABLE WATER KITES