Slingshot Compstick Bar with Sentinel 2016
£272.49

ex VAT

(USD353.42)
The 2016 Slingshot Compstick with Sentinel safety is an above-the-bar system that moves the depower strap from the waist-level position of our below-the-bar setup to the arms-reach location that some riders prefer.
Design details
With a sliding trim block that moves the depower cleat up and down the center lines, riders can adjust the height of the depower rope depending on their reach and the amount of throw they want in the bar. The Sentinel uses the same updated control bar as the 2016 Guardian, but comes with a completely reworked chicken loop and safety release system and a molded below the bar Spin-to-Win mechanism that allows riders to untwist center-lines with ease.
The Compstick is offered in the universal 20" bar with 23 meter lines, which can be used with any kite size in our lineup. For more specialized riders, we also offer a 17" bar with 20 meter lines for small kites and a 23" bar with 27 meter lines for large kite. Slingshot's internalbungee kite leash has also been upgraded in 2016 with a shorter overall length and sturdier molded-metal carabiner clips for added strength.
Slingshot's full range of kites can be flown on our 20" Compstick bar. If you would like a specialty bar we recommend that for kite sizes 8m and smaller a 17" bar, for kites 14m and larger a 23" bar.
Slingshot Compstick with Sentinel Compatibility
BAR
UNIVERSAL
COMPATIBILITY
(WITH MAJOR BRANDS)
4M - 8M
9M - 14M
14M+
SENTINEL
SAFETY
17"
20"
23"
Tech specs
COMPSTICK W/ SENTINEL FEATURES + TECH
ABOVE THE BAR
MOVEABLE TRIM BLOCK
Consistent grunt and stability through the powerstroke. Boosts, mega loops and predictably recovers.
SENTINEL SAFETY SYSTEM
The safety release has been reworked from a pin to a clamp mechanism, which simplifies resetting the chicken loop assembly after it has been activated. Includes a re-sized chicken loop and a moulded donkey dick assembly.
SPIN-TO-WIN/KIND REWIND
UNTWIST MECHANISM
This rotating component connects directly to the Sentinel safety system and lets riders untwist lines with ease after tricks and kiteloops.
REDESIGNED EVA GRIP
All new non-slip grip texturing coupled with an ergonomic design to reduce hand fatigue in all conditions.
PADDED BAR ENDS W/
BUNGEE LINE-KEEPERS
Sets the standard for minimising and containing canopy tears. Now with improved, reinforced trailing edge durability.
REDESIGNED MOLDED FLOATS
In addition to keeping the bar floating and protecting the rider from injury, the updated design is slim and sleek.
IMPROVED FLOAT STORAGE
Re-engineered to fold easily for storing.
DUAL OH-SHIT HANDLES
Signature redundant Slingshot safety.
AUTO-SPIN SWIVEL
Rotating component untwists centre lines and helps ensure proper safety function at all times.
PRECISION CUT 800 LB.
FLYING LINES
800 lb. precision cut flying lines. Our lines are 60% stronger than the 500 lb. flying lines the competition uses.
REDESIGNED LEASH +
MOLDED-METAL CARABINER
Upgraded for 2016 with a shorter overall length and sturdier moulded metal carabiner clips for added strength.
KOW Images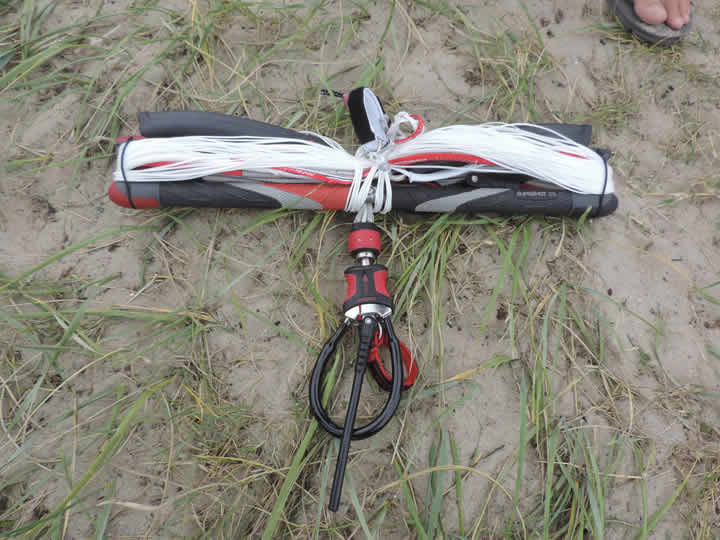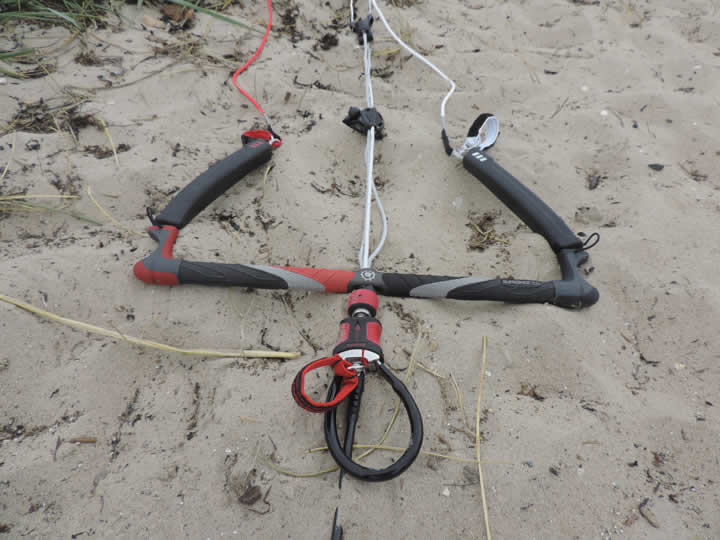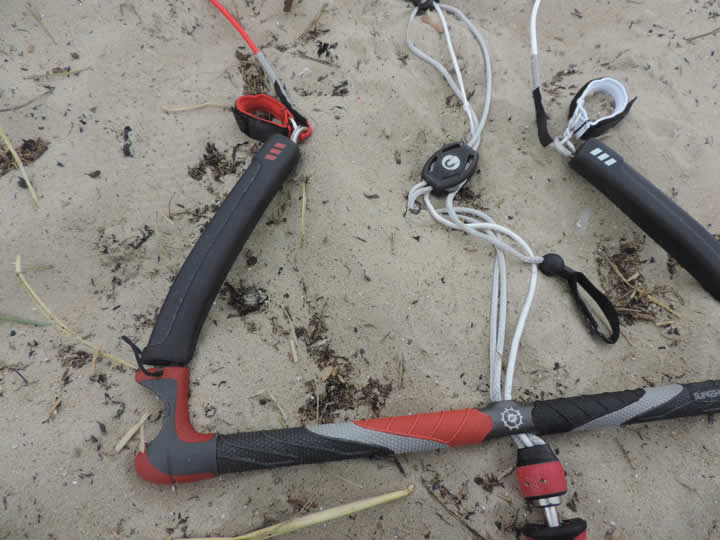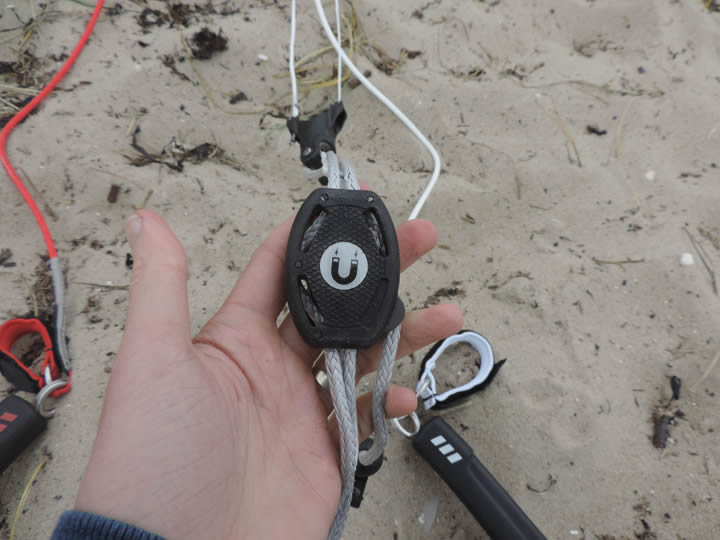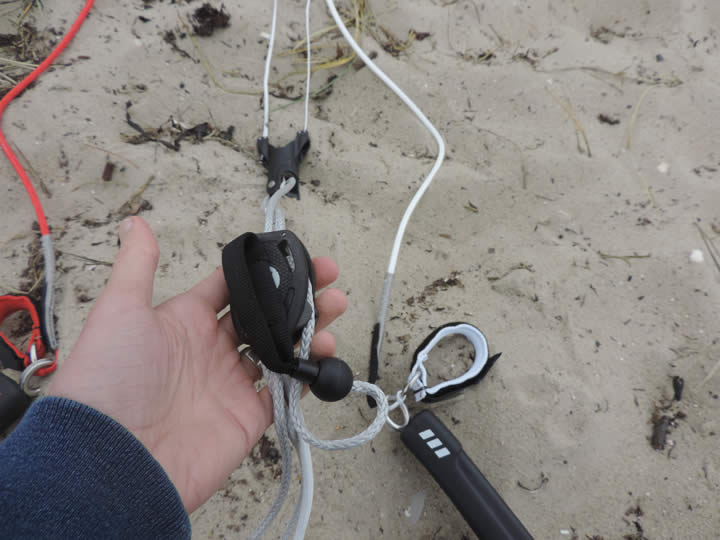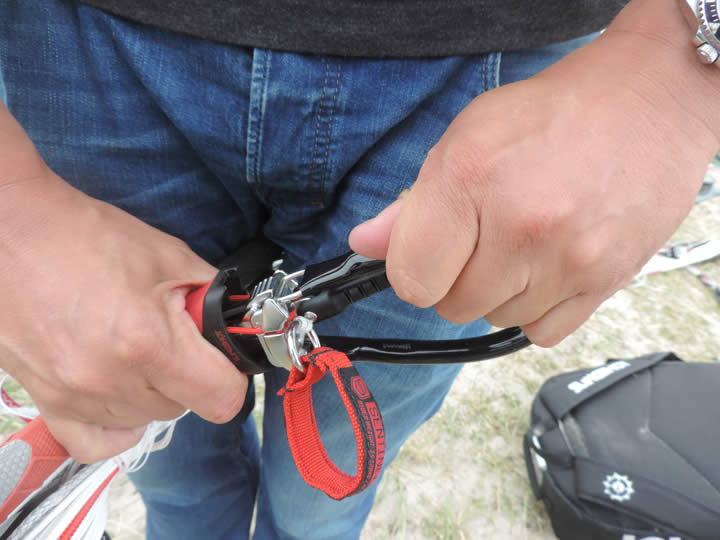 Online secure ordering
Price match
Returns within 30 days
Hotline 01202 763675