Royal Air Force takes 100th birthday celebrations to the Outer Hebrides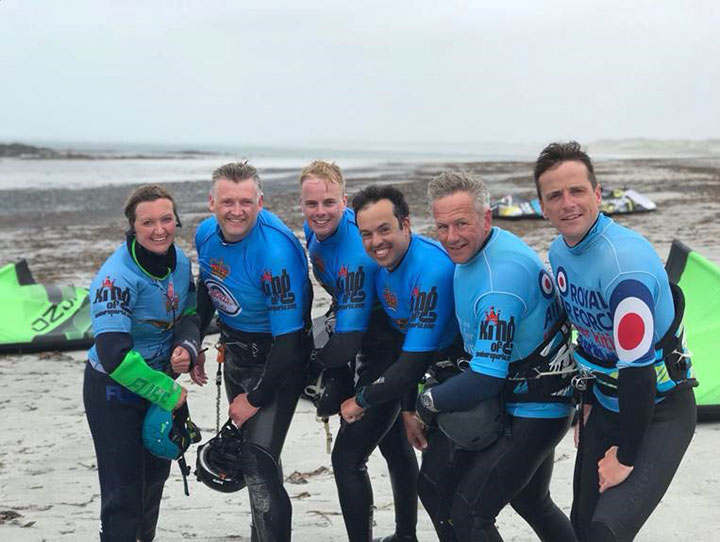 ROYAL AIR FORCE kite-surfers arrived on Benbecula in the Outer Hebrides as the RAF takes its 100th birthday Baton Relay to one of its remote bases. Six members of the RAF Power Kiting Association braved high winds (started at 10kts and ended gusting over 20kts!) and rough seas to fly a specially created RAF100 Baton in the Atlantic from South Uist to Benbecula.
RAF Benbecula is home to a Radar which provides airspace coverage over the Atlantic Ocean to help secure Britain's skies. After completing its visit to the Hebrides, the RAF100 Baton Relay will continue around the UK and end at Buckingham Palace on 10 July, for a 100 aircraft-flypast and parade down The Mall.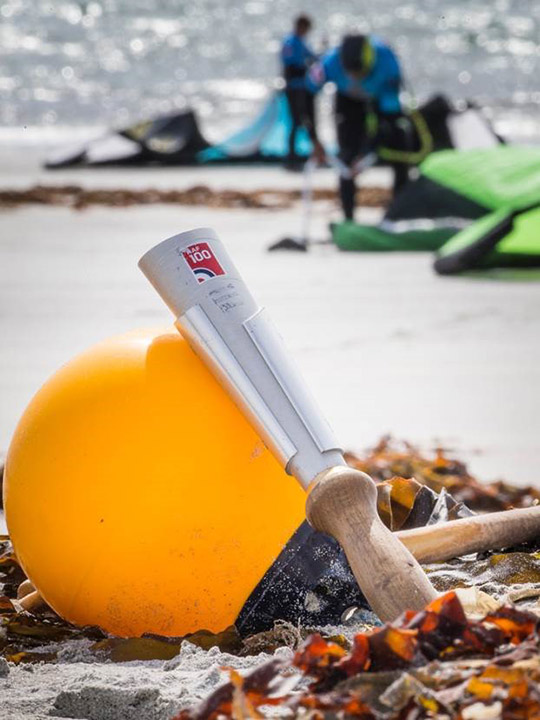 The team used all Ozone kites. Five of us were on Zephyrs and they handled the huge wind range that we experienced so well and one was on a 12m Enduro and surfboard!
Squadron Leader Emma Wolstenholme from the RAF Power Kiting Association, said: "The 60km downwinder was an incredible experience – this is a spectacular part of the UK, and it's great that we're able to celebrate the RAF's presence here."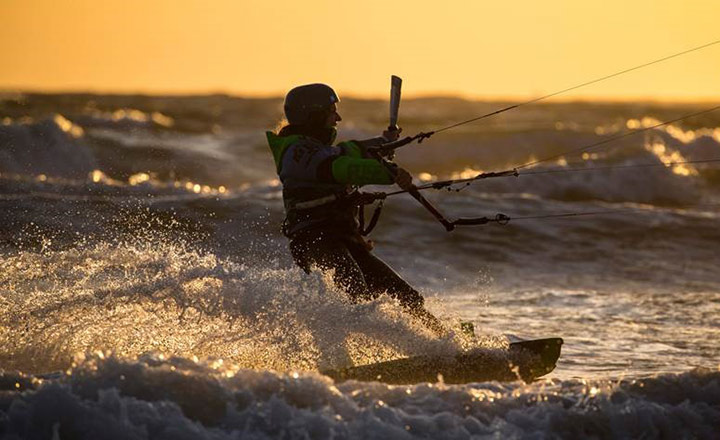 The RAF Power Kiting Association is one of many adventurous training opportunities available where RAF personnel can develop teamwork and fitness in some very challenging environments. Power kiter Squadron Leader Tris Simkins, a Typhoon pilot at RAF Coningsby Lincolnshire said "A typical intensive Typhoon combat sortie lasts around 90 minutes. The energy needed to kitesurf on the water, at speed and in challenging conditions for over two hours, can be just as physically demanding."
Senior Aircraftsman Luke Adshead, an Armourer from RAF St Mawgan, Cornwall said, "I have been kitesurfing for over 3 years. Cornwall is great for it, but up here on the west Islands of Scotland, it's a whole new challenge, more wind, colder sea, but a stunning remote location - perfect!"