Fanatic iRig One Inflatable Sail
The Fanatic iRig One inflatable sail makes learning how to windsurf a piece of a cake, since it's a whopping 70% lighter than any conventional windsurf rig and it is completely floating on the water. Everybody can have fun in low winds, instantly. Effortlessly enjoy the thrill of the greatest sport on earth without the usual pain of constantly falling into the water.

Design details
BECOME A LIGHTRIDER AND CATCH THE WIND
NORTH KITEBOARDING the world biggest Kite brand and NORTHSAILS market leader in Windsurfing rigs have joined forces to create the most innovative rig ever made. The outcome is what we call best of both worlds: incredible low weight and packing dimensions achieved through inflatable Kite-technology combined with the appeal and safety of a Windsurfing rig.
1. UNFOLD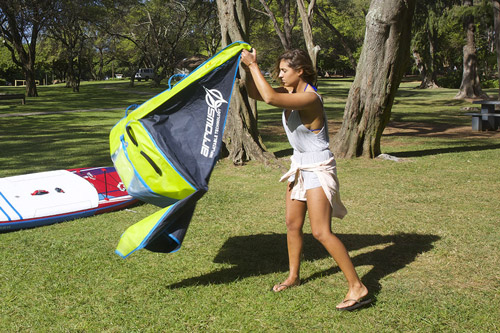 Remove the iRIG from the bag and unfold it.
2. PUMP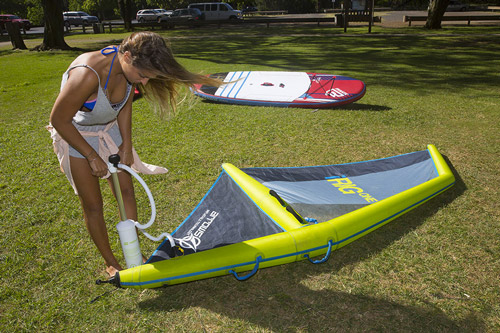 Connect the included adapter to your SUP pump, put it into the inflation valve and start pumping.
3. GO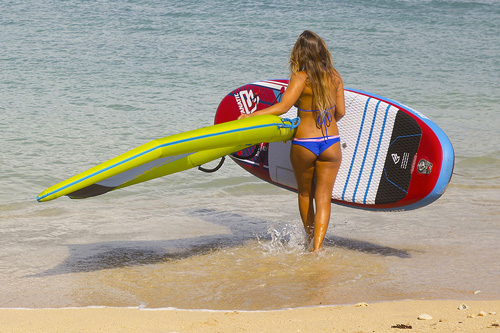 Finally connect the iRIG to your board (using the included mast base) and you're ready to go. All within just 100 seconds!
ULTRA LIGHT & ULTRA COMPACT
The weight of the complete rig (including mast base) equals a 1,5 litre water bottle!
The iRIG comes in a small backpack completely eliminating the transportation and storage problem. This means convenient transportation in a small city car or even by bike – plus the storage at home takes no space.
The iRIG is 70% lighter than a traditional Windsurf rig.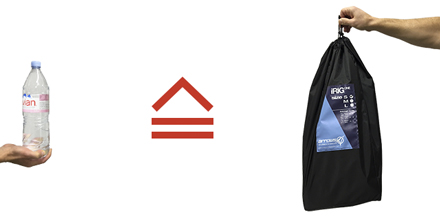 VERY SECURE
Since the iRIG is not only ultra light but also comes without any hard materials, the risk of injury is reduced dramatically.
As well you don't have to fear drifting off wind anymore. Since the whole rig floats on the water without any additional water resistance even paddling back home means no extra effort.
Attention: to avoid drifting off wind your board should have a center-fin or a dagger-board. If your board does not include this feature please check our Add-On Driftstopper.
Tech specs
iRIG ONE
S
M
L
Body height
Recommended
115 – 140 cm
3′11″ – 4′9″
140 – 180 cm
4′7″ – 5′11″
175 – 200 cm
5′9″ – 6′6″
Weight iRIG
incl. mast base
1.4 kg
1.8 kg
2.2 kg
Weight traditional rig
(e.g. NorthSails Drive.Cloth sail + EPX components)
8.0 kg
8.5 kg
9.0 kg
Review
"I received my iRIG one (L) a few days ago, and tested it this weekend on the water (Antibes,côte d'azur, france). We used it with our Fanatic premium air Sup. Fantastic experience, light , easy to handle, easy to store, inflated in a minute. Ideal for light wind conditions. I'm taking it with me on my sup tours. We are looking forward to a further evolution of this kind of products, and would like to have bigger sail surfaces (more square meters, 7 M2 for example) I only weigh 60kg, my husband 95 and 5 M2 is a little light even for 60kg.
Anyway great product innovation,fantastic"
Anja Mulder & Guillaume Besse (Kite surfers, Suppers, Windsurfers)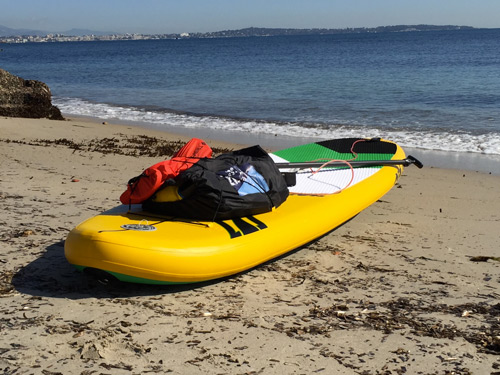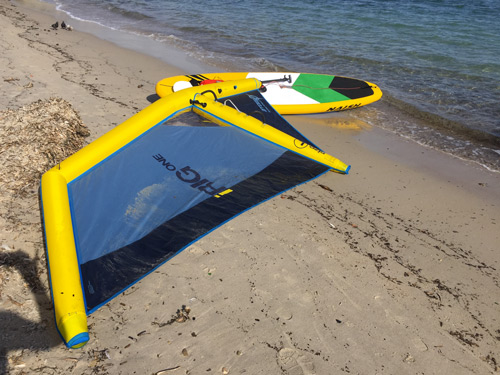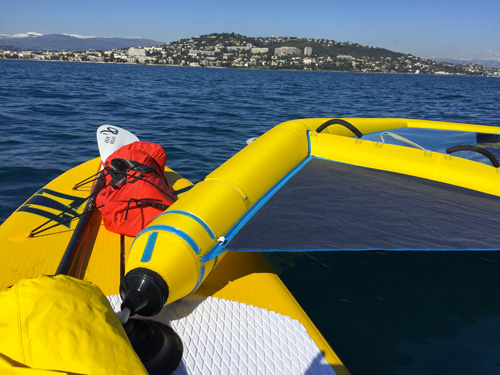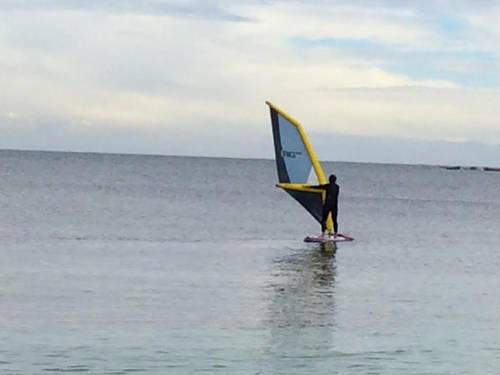 Online secure ordering
Price match
Returns within 30 days
Hotline 01202 763675